Take a few moments and browse through our stylists page and get to know us!
---
Vanessa Perron – Owner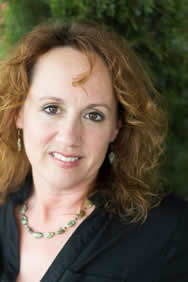 WOW!! I would never have imagined that over 8 years' ago we would be this insanely busy.
Growing up in West Lebanon and being able to have a successful business in my own home town is a huge blessing. The women I get to work with and share the same business minded desires with is something one can only dream of.
After 36 years' of doing hairdressing, most of it self-employed, my desire is to have a salon where the clients' needs are first priority and each client is treated with the best we have to offer. Another desire is to enable stylists to move on to the next level of their careers by becoming self-employed business owners.
Our salon is unique in that every stylist owns her own business. This brings some challenges to the public, while we all are similar in pricing, it does vary depending upon the stylist. I can tell you that these are small challenges compared to what this type of business brings to the atmosphere of Vanessa's Salon.
While we take our business seriously, we have a lot of fun doing it.
The atmosphere in our salon is chaotically peaceful. There is a unity among us that is rarely achieved in this business, all working together, while maintaining separate personal goals. Each stylist has a personality unique to themselves which makes for a wonderful harmony in the salon.
As I manage all of this wonderful chaos, I also still love to do HAIR. I am and will be behind the chair for many more years to come. I love all the new trends and techniques coming up such as advanced coloring and clipper cuts.
Having the opportunity to do new things is not only a chance to step outside the box but a necessity to stay relevant in an ever-changing industry. You can teach an old Pup new tricks.
---
Cyndi Hennessy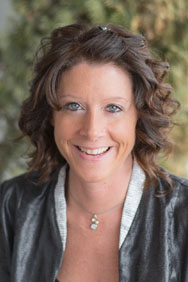 I have been a licensed cosmetologist for over 21 years.
I specialize in men's cuts, particularly clipper cuts, women's cuts, color and highlighting. I have participated in numerous product knowledge classes, hair coloring and advanced clipper cutting classes.
As an independent business woman it has been rewarding to make my own hours, make a schedule that fits my life style, support myself and grow my business.
I take pride in making sure that each and every client leaves the salon happy and satisfied.
---
Sara Steele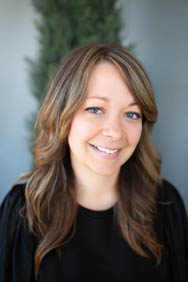 "Love what you do and never work a day in your life."
Having always been a people person with a desire to help others; becoming a hairdresser not only fulfilled that but gave me a career that I absolutely love doing every day! I enjoy working with every client by helping them to pick a style that they love and makes them feel good about themselves. Also, I like to ensure that they can achieve their new style at home with ease.
With over 14 years' experience in all areas of hair skin and nails, I specialize in color, foiling, and specialty colors such as balayage and ombré. I enjoy formal styling for weddings and proms, either in the salon or on location at your convenience. I am also certified in CHI enviro blowout systems.
Another passion of mine is teaching. I have been able to do this for over nine years working as an artistic educator for Matrix, a leading professional hair care and color company.
I train and work with some of the beauty industries top hairdressers and platform artist. This has given me amazing opportunities-traveling and teaching across New England, sharing the newest color and cutting techniques and product knowledge.
I love meeting new people and at the same time helping hairdressers, who love what they do, grow in their craft. I feel fortunate to have this training and knowledge to bring back to my own clients here at the salon.
Becoming a self-employed hairdresser has given me independence not only as a successful businesswoman but in my craft as well. I am able to bring the newest and latest products and trends to keep my clients updated with the ever-changing beauty industry!
Self-employment has also allowed me to achieve another important goal in my life-starting a family! I have had the freedom to make a schedule that fits around my family's time and needs! My family and my career are both important and being self-employed has allowed me to achieve a healthy balance.
---
Jaclyn Fortin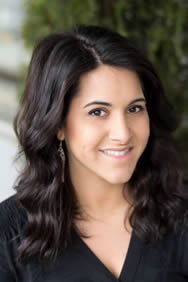 Growing up as an artist and musician, I have found hair design to be another wonderful outlet for creativity.
With over 12 years' of experience I am always up for a challenge. Whether that be sophisticated styles or rainbow infused heads of hair!
My passion is clearly seen in the aim to please my clients.
Being self-employed for over 5 years has been the biggest blessing to my career, as it has allowed freedom and attention to each individual client's needs.
I have enjoyed my adventure at Vanessa's Salon each and every day I walk through the door.
---
Tammy Nelson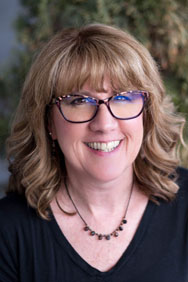 I have been a hairstylist for over three decades. I truly enjoy helping people feel good about their hair, and giving them the knowledge and tools to care for their hairstyles at home. It's what keeps me in the "beauty business".
I pride myself in listening to my guest's hair care needs and desires including an honest consultation with realistic goals. I enjoy all aspects of hair styling, and love helping my guests create their own special look.
I'm more of a classic stylist, specializing in natural healthy looking hair. I also provide formaldehyde free Cezanne Smoothing services that help fight frizz.
I enjoy being a self-employed booth renter at Vanessa's.
I can work a schedule that is best for my guests, and still leaves me time to spend with my family, fur babies, and my many other creative hobbies.
---
Wendy Luce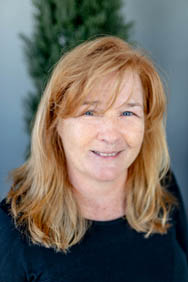 I have been in this industry for 20 years, the majority at JC Penney. I was born and raised in the Upper Valley so I feel like I have an insider's view on what's trending. I love doing all aspects of hair care, I believe the most important part is listening to my client's needs and wants and then striving to achieve that for them.
It has been a nice change to become self-employed, it allows me the freedom to be there for my family and to have control over my personal time.
---
Erin O'Connor-Gyles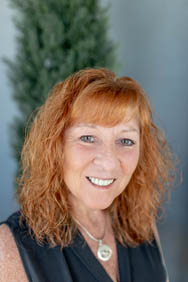 I was a stylist at JC Penny for 27 years. Last year, with Penny's closing I found myself looking for a new beginning. Finding Vanessa's Salon was my perfect fit. Now being self-employed, I have a flexible schedule that fits the needs of my clients and my personal life. I'm excited to grow my new business in this energetic environment.
I enjoy creating modern styles whether it's highlighting, color, haircuts or any other aspect of hair design. I take pride in working hard for my clients so they can reach their hair care needs and goals and teaching them how to maintain that at home.
Looking forward to this new adventure!
---
Beth Cadreact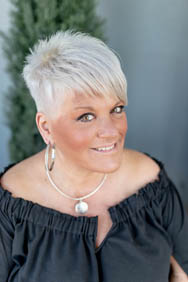 I have been at Vanessa's since JC Penny closed last year, I was a stylist for 34 years with most of that time at Penney's and have been a part of the Upper Valley most of my life. Starting this new venture has been a change for me but an exciting one!
I enjoy working with my clients to create unique looks that they feel great in and can re-create at home. From pixie cuts to long layered hair with highlights or color, I love it all.
---
Jane Potter
After working 28 years at JC Penney, I feel blessed to be able to work for myself and be an independent in a booth rental salon. I love the ladies I work with and the atmosphere is wonderful. I hope to see all my clients in my new home.