Not just for women, men's cuts are our specialty too!
Welcome to Vanessa's Salon!
We are proud to be able to serve our customers with quality, cleanliness and integrity. Our stylists are all self-employed, and collectively have over 60 years of experience. Our goal is always your complete satisfaction, so please drop by and let us take care of you. We offer a variety of hair-care services, including haircuts, permanents, and coloring. We also offer facial waxing and pedicures. All of our professional products are available for sale, to make it easy for you to maintain your favorite style.
Our salon is a convenient and easy place to visit, with plenty of parking. Walk-ins are always welcome, and for your convenience we accept all major forms of payment, including cash, checks and credit cards. We look forward to being able to serve you soon, so please give us a call to set up an appointment or just drop in if you are feeling spontaneous.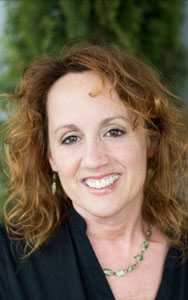 Great cut every time!!! Love Vanessa's Salon! These girls are always smiling and happy to be doing what they do best! 🙂
We started to come because we love Sara! I am always impressed when I call or come in – everyone seems to like and support one another. It's nice to see. We always feel welcome!
Comfortable, clean atmosphere with talented and experienced stylists that are up on the latest trends.